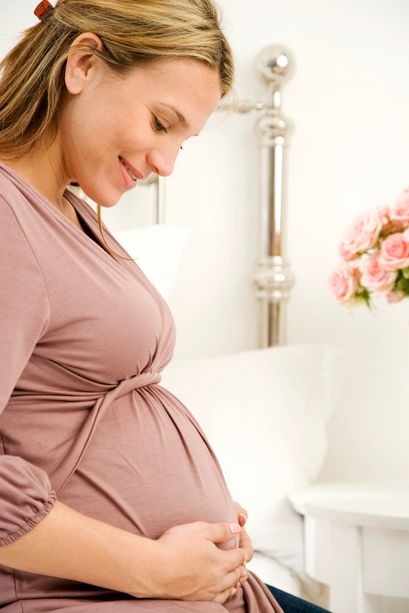 Were you as startled as I was several years ago when THE ENVIRONMENTAL WORKING GROUP commissioned a study of the umbilical cords of 10 US minority newborns–African-American, Hispanic, and Asian?
They wanted to see what chemicals might be found there and discovered an unacceptable 200+ chemicals!  The results were reported in SCIENTIFIC AMERICAN and shocked many of us about the density of the toxic soup we're all living in, with minority populations on the frontlines of chemical exposure for many reasons.  [http://www.scientificamerican.com/article/newborn-babies-chemicals-exposure-bpa/]
Granted that it was a small study but moms everywhere want to take note, especially since it's unknown how the chemicals are interacting with each other in the body and how those chemicals affect development and quality of life–even altering fertility in later years.  Even one harmful chemical is one too many, right?
So this report below from SHAKLEE Health Sciences is helpful.  The point?  We have to have a twofold approach to this challenge to pregnancy.  PUT IN only the purest nutrition so that chemical toxicity isn't increased by chemicals in foods and most synthetic manufactured vitamins.  DETOX from the chemicals already in the body with safe and natural food and food supplement cleansers.  Both strategies can happen with safe, scientifically-based, clinically tested multivitamins and food supplements. 
"Why supplement before during and after pregnancy?
"Many nutrients are essential to a healthy pregnancy and a healthy baby. So it's important that pregnant women eat a healthy diet filled with fruits, vegetables, fiber, low fat protein and healthy fats. Because it's difficult to get all the nutrients necessary from diet alone, many doctors recommend that women who are pregnant, planning to become pregnant, or nursing add high quality supplements to their daily regimen."Vitalizer® Women
"Based on 12 clinical studies, Vitalizer Women is excellent as a prenatal/postnatal multivitamin. Each Vitalizer strip contains optimized micronutrient levels designed especially for women before, during, and after pregnancy, and while nursing.* Vitalizer Women provides a full spectrum of nutritional support:
Vita-Lea® Advanced Multivitamin, including 800 mcg of folic acid, 200 mcg of iodine, and 18 mg of iron.†
Caroto-E-Omega, including 500 mg of omega-3 fatty acids with 280 mg EPA and 180 mg DHA o EPA supports the heart and immune system, while DHA plays an important role in the fetal development of the brain, eyes, and central nervous system.*
B+C Complex for energy and immune support
Optiflora Probiotic to support healthy digestion
"Vita-Lea Iron®
"Vital-Lea® Iron is great as a prenatal/postnatal multivitamin.
Backed by 7 clinical studies
Contains 800 mcg of folic acid, 200 mcg of iodine, and 18 mg of iron for prenatal/ postnatal support.†
"Get more information on Healthy Pregnancy Solutions from Shaklee.
ҠBecause Vitalizer Women and Vita-Lea Iron may be used by all women, additional iron above the recommended Daily Value of 18 mg was not added to these products since many women may be iron sensitive. For those women who may be iron deficient, they should consider taking Shaklee Iron Plus C supplement for additional, enhanced absorption iron for their prenatal/postnatal needs.
"*These statements have not been evaluated by the Food and Drug Administration. These products are not intended to diagnose, treat, cure, or prevent any disease."
Facebook Comments