Lemons are a great detoxer! Try our Meyer Lemon Shake!
| Category: Toxin-free RECIPES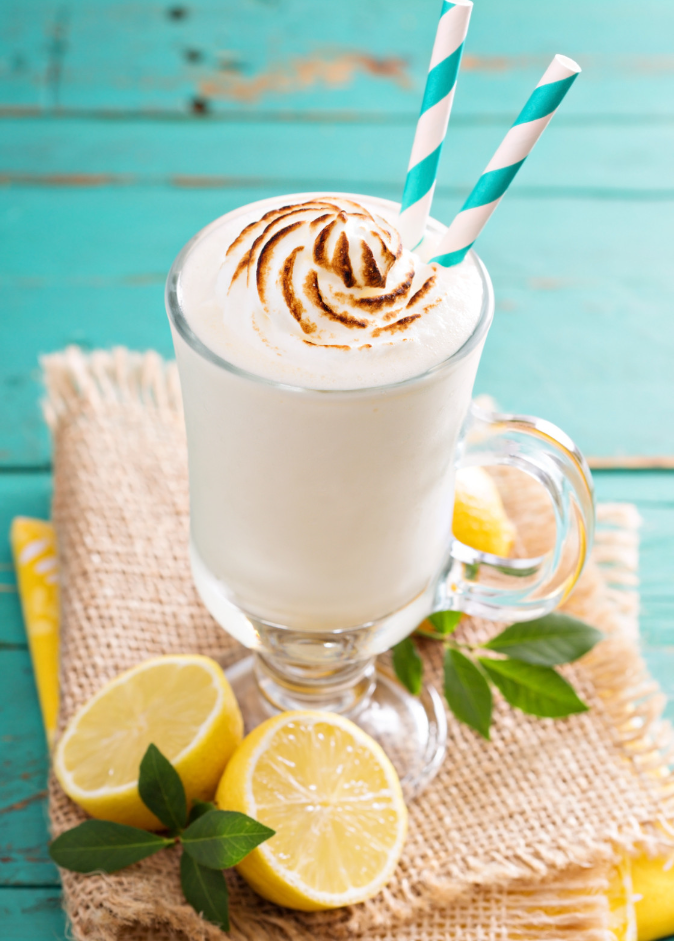 It's Meyer Lemon season and time to try this delightfully sweet and tart shake.
PERSONAL NOTE:  I was given the gift of a Lemon Meyer tree two years ago when I moved to my delightful new apartment.  At first it lived in my bedroom, flooding it with the rich scent of lemon.  It prompted me to sing a lot:  "Lemon tree very pretty, and the lemon flower is sweet.  But the fruit of the poor lemon is impossible to eat!"  I learned how to use a tiny brush to pollinate and remarkable six tiny lemons grew to full size for me to harvest in November.  The same thing happened this year.  When I moved the tree inside before the first hard frost, again there were the sweet-tangy flowers.  And this November, six more huge lemons that are amazing in scent and taste.  This shake is delightful with them.
Ingredients:
2 scoops Vanilla Life Energizing Shake
1 c. milk of your choice
1 Meyer lemon, skin and all
1/2 tsp. pure vanilla extract
Handful of ice cubes
Blueberries (optional)
Directions:
Add milk, shake mix, and quartered Meyer lemon (seeds removed) in the blender. Whirl at high speed. Add ice and process until smooth.
Facebook Comments